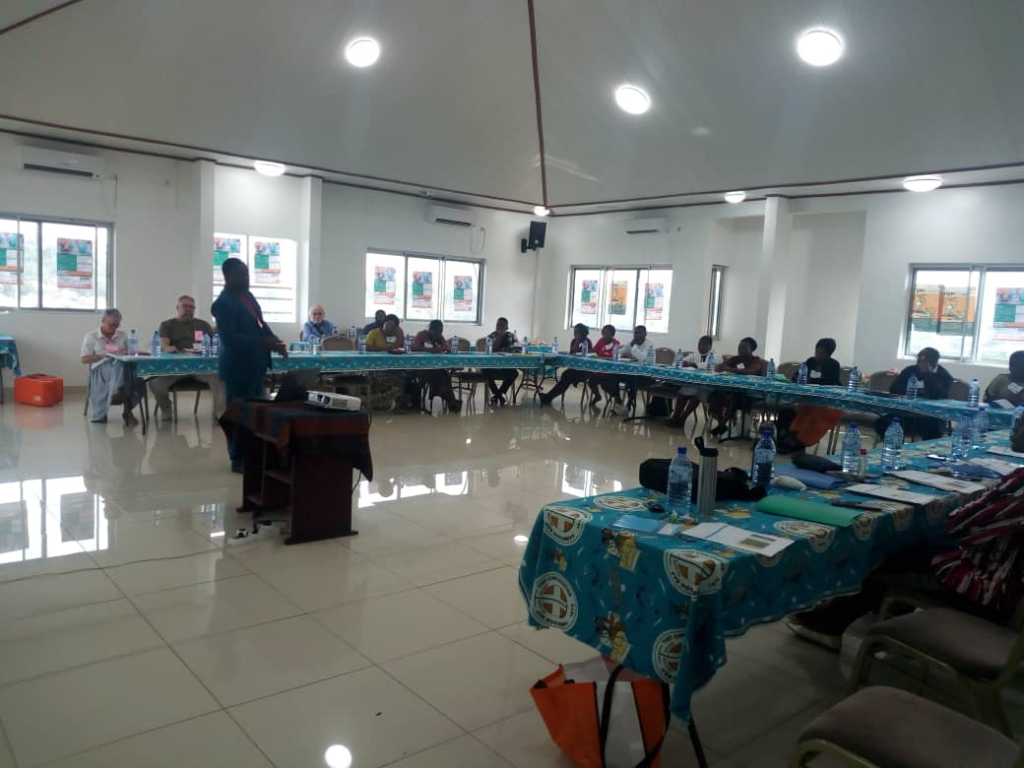 It is always a great moment as an instructor trainer to watch someone you have just trained stand up and deliver a lecture, facilitate a workshop or teach a skill in the way that the Resus Council's Generic Instructor Course (GIC) suggests. In the UK, we don't often have the privilege of seeing this beautiful transition from student to teacher as people disperse after a GIC and teach on their provider courses at a different time. Because of the financial and environmental cost of NICHE volunteers travelling long distances to the countries where we are active, we now attach 2 NCCs to the end of every GIC to complete the new instructors' training. And the rewards for the exhausted team of trainers are immense.
These 16 healthcare professionals are learning about the care of the newborn infant in the first 28 days of life. (There should have been 4 more but it was too dangerous for them to travel down from Bamenda in the North West region of Cameroon which still has a significant amount of civil unrest). The learners are also providing the new instructors with the means to complete their training as instructors as each newly trained instructor has to teach on 2 NCCs, supervised by more senior instructors, in order to be fully fledged instructors themselves.
The NICHE team of 4 has been working very hard this week to deliver a GIC and these 2 NCCs. They started the week by running a one day instructor update for the established NCC faculty in Cameroon who have been courageously continuing the project throughout their country's period of civil unrest and the pandemic.
You can read more about our first Instructor Development Day below.